Lafayette claims 11th region baseball title over Madison Central
The Lafayette Generals are the 11th region baseball champions for the first time since 2004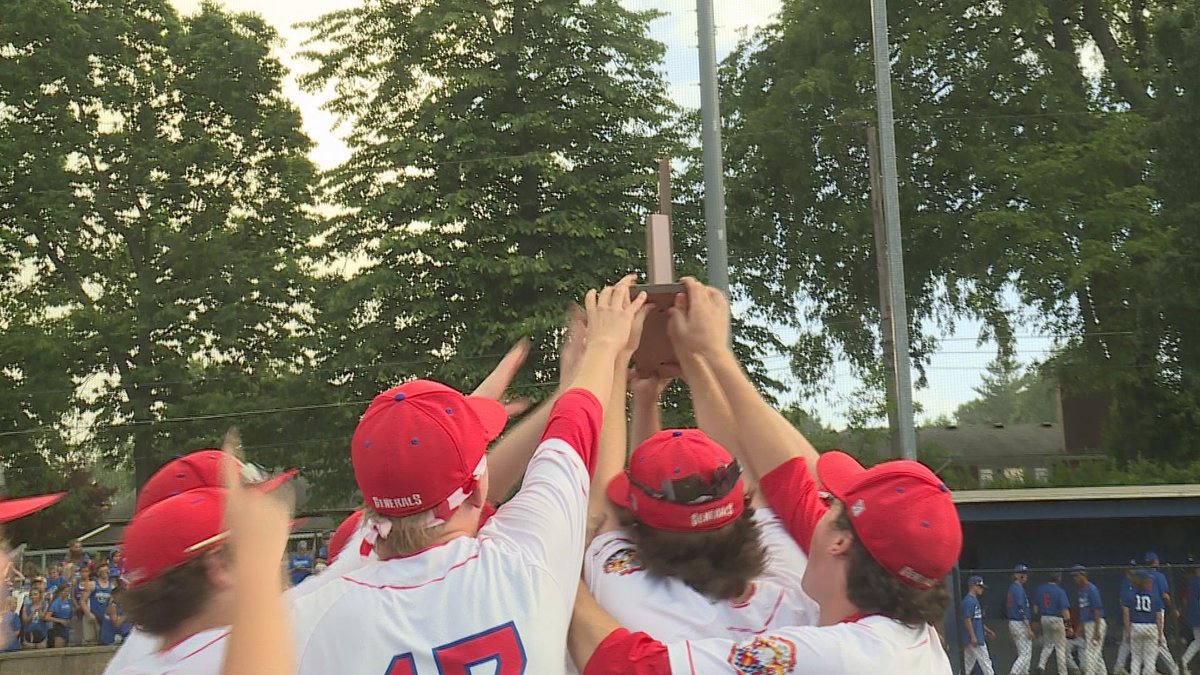 Updated: Jun. 7, 2021 at 10:58 PM EDT
LEXINGTON, Ky. (WKYT) - The Lafayette Generals are the 11th region baseball champions for the first time since 2004.
Lafayette overcame an early 1-0 deficit to Madison Central to claim an 8-1 win and earn a trip to the state tournament.
After Madison Central's Dylan Hammons hit a solo home run in the top of the first to give the Indians the early lead, Jack Harris equaled the score in the second inning with a solo shot of his own. Then in the bottom of the third, Mason Pittman gave the Generals the lead for good with an RBI double.
Micah Cowen pitched seven complete innings in the Lafayette win.
The Generals will open state tournament play Saturday at 4:30 p.m. against the 10th region winner. The game will be played at Kentucky Proud Park on the UK campus.
Copyright 2021 WKYT. All rights reserved.